Have you heard about the WA Government's $600 household electricity credit? If you're a residential homeowner (or resident) living in Western Australia, then you could be eligible to receive $600 towards your electricity bills this Summer. Most homeowners have already received this credit, but if your residential electricity is supplied by a retailer other than Synergy, this credit is now available by applying directly to the State Government. You can check who your supplier is by looking at your bill – if it is a strata or property management company, please contact them.
Who can apply for the credit?
The official media statement from the WA Government states that "Western Australian households who do not have electricity supplied by Synergy or Horizon Power can apply for the McGowan Government's $600 electricity credit from December 21, 2020."
This includes residents with embedded networks, sub-meters or other similar arrangements where electricity costs are recovered from households by a third party (strata management, caravan park or retirement village operators).
You can apply online to receive the credit if you are:
not billed directly by Synergy or Horizon Power
not eligible for the energy concession extension scheme (ECES) or
not registered for the energy concession extension scheme (ECES).
What if I am with Synergy or Horizon Power, can I still apply?
If you're already with one of the above energy retailers, you don't need to apply. From November 1st, 2020 you would have automatically received the $600 credit on your bill. If you haven't received anything, we recommend getting in touch with your retailer.
How do I apply?
Please go to this link to see the information requirements and begin your application.
Is there a cut-off date to apply for the credit?
Yes – applications for this credit opened on December 21, 2020 and will close on March 31, 2021.


Disclaimer:
Change Energy cannot provide the $600 credit to our customers as it is a WA State Government program. If you have questions or concerns regarding the $600 household credit, we recommend consulting the relevant Government body.

The Energy Concession Extension Scheme (ECES) provides payents to assist eligible concession card holders with the cost of their electricity use. To find out more
Read More »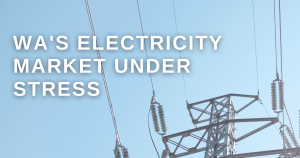 WA is experiencing a coal supply shortage due to financial difficulties of some suppliers, compounded by wet weather. This has translated into much higher spot
Read More »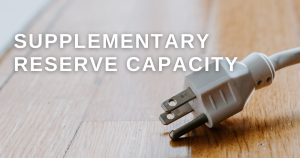 The Australian Energy Market Operator (AEMO) has called for Supplementary Reserve Capacity for only the second time since WA's electricity market was deregulated in 2006.
Read More »